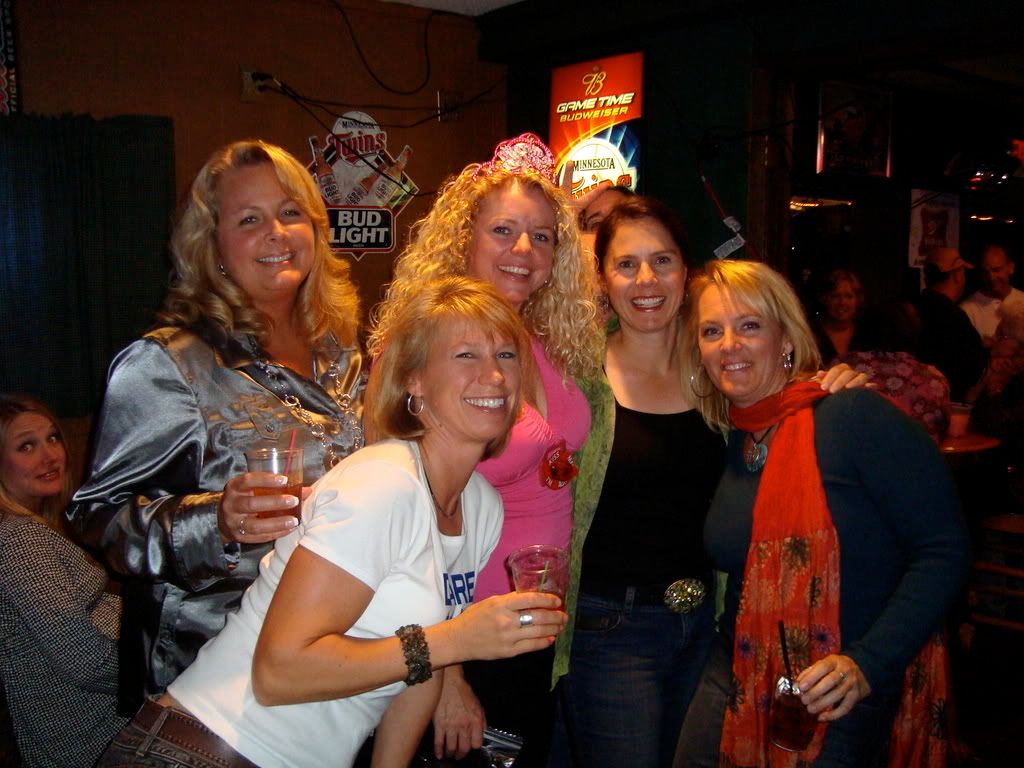 Not bad for a group of soccer/football moms. The baby of the group finally hit forty and what better excuse for a party, heck we'd go out just cuz it was the third Tuesday of the month. I was excited that the oldest Wild One is finally old enough to babysit when we go out. But, wait...it gets better. In just a few more years, not only will the littler Wild Ones be able to stay alone, but the oldest One will be able to pick us up from the bar. Our own little taxi service...just hope were not too old and tired to take advantage of it.
Here's to my "girls" and
Julie Mc Coy
for getting us all together back in 2000...sorry if the champagne at the bus stop got you in trouble!!